Our update this week aims to give you an overview of each of our workstreams. There is a lot going on and many crossovers with other programmes. We hope by working in the open we are able to keep you updated on our work.
Please do reach out to us if you wish to speak about the work we are doing. We would be very happy to bring this work to particular service areas across the council through a lunch and learn.
Web content audits: applying content design to our online content
The team has made great progress on our content audits of the Birmingham.gov.uk website.
The qualitative audits of the web pages in the Waste, Highways and Housing service areas are finally completed.
Reviewing over 700 pages has been a long and at times painful process. We expect that our reviews will be valuable in helping inform how we can write more user-friendly content on the website.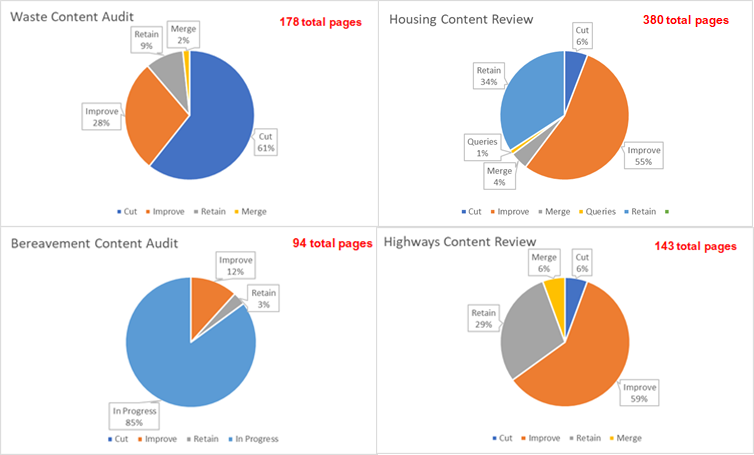 Pair writing
Recently we have been running pair writing sessions. This is where members of the web team and Content Designers sit down with representatives from the service area to collaborate on rewriting content.
In June, we held our first session with colleagues from the Waste service area. Led by our Lead Content Designer Sarah, we worked together at rewriting a page to book a household recycling centre appointment.
We started by writing out a list of user needs, which we then used as a guide to inform us on what to include in the content.
The session proved to be extremely productive, and the rewritten page was published on the website last month.
We have ongoing sessions scheduled with the Waste service area over the coming weeks to progress work on the other priority pages.
Bereavement: creating guidance
The content team has been working to develop new content and guidance around bereavement.
The death of a person can be a difficult and emotionally draining time. The process around it is not one most people will go through more than a few times in their life. We want to make the process easier by offering users clear, straightforward guidance to help them.
Desk research
We did some research on the NHS and other local authorities, to see what bereavement guidance they were offering to their users.
We found that the best written guidance was in clear, plain language. Some guidance was also laid out in a step-by-step format, taking the user through the different things they have to do when someone has died. We took away some positive findings, which we could potentially emulate in our new guidance.
Talk from Helen Lawson
We were lucky enough to have a visit from Helen Lawson, Lead Content Designer at Co-op Funeralcare.
Helen has worked for many years in the funeral industry, helping to create content around bereavement. She spoke to us about the mixed feelings people can have around the death of a person, and how this means we should avoid using language such as "death of a loved one".
Her talk was a fascinating listen and has given us some useful insights which can help us write BCC's bereavement guidance.
Thank you again Helen for taking the time to talk to us!
Rewriting bereavement guidance
Last week, we had our first session on rewriting bereavement guidance. We were joined by colleagues from the Bereavement service area, Donné Sunderland and Mollie Fumagalli.
We rewrote information on the pre-registration of death form, making it clear how the form fits into the process and explaining to the user what information they need to complete it.
We also wrote guidance on the burial or scattering of ashes. This guidance is currently only available in a complex offline format. There is a clear user need for it to be online as well.
Although we are still in the early stages of writing this content, we hope to have a completed draft of the guidance soon which we will be able to test with users.
Next steps
As with Waste, Highways and Housing, we will also conduct a content audit of the Bereavement web pages.
Over the next few weeks, we will be conducting more pair writing sessions to rewrite the content on the BCC website. As well as Waste and Bereavement, we hope to also collaborate with the Highways and Housing service areas to progress this.
Housing: mapping the end-to-end tenant journey
The team have had another busy week, working on mapping the end-to-end journey of a housing tenant. We have been seeking to understand the thoughts and experiences of council tenants as they interact with the local authority, from application through to leaving their tenancy.
This week we have been prioritising wrapping up our user research, but as is often the case, we have had a final flurry of activity this week. So far, we have:
conducted 20 interviews
run a workshop with CASBA, a disability advocacy group
attended 2 housing liaison boards in Northfield and Highgate
undertaken site walkabouts with tenants and staff in Lozells, Ward End and Northfield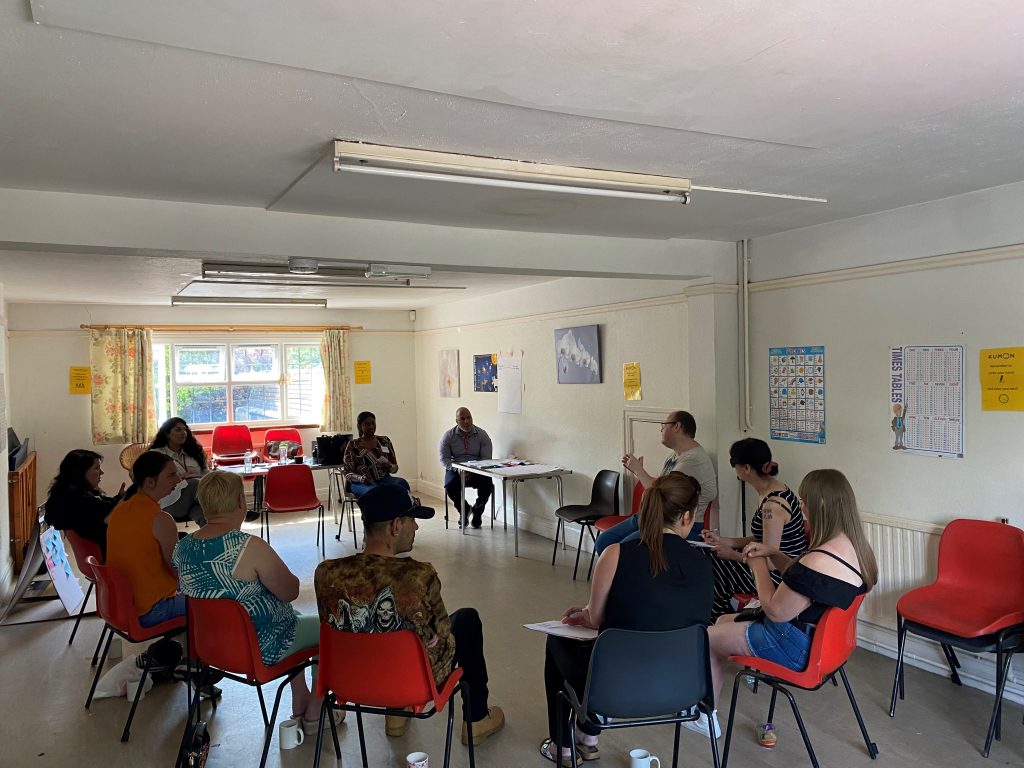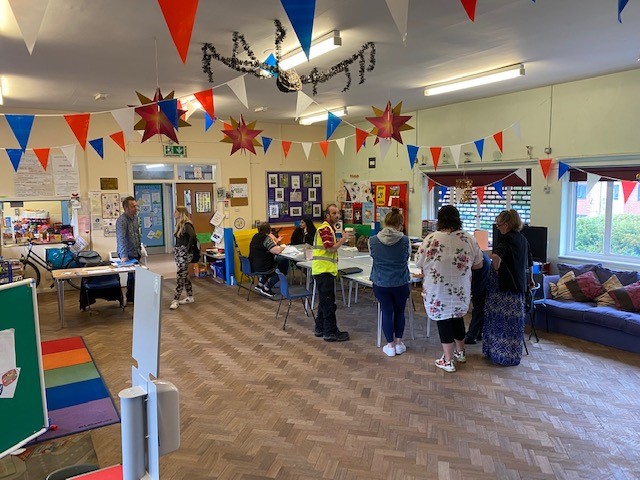 Through our tenant engagement we've gained lots of insight. As a team we have been building a picture of what it is like to be a council tenant, including:
how tenants experience getting repairs done
what happens when they report antisocial behaviour
how they go about buying their property, or exchanging it for one that is more suitable to their changing needs
The team have been mapping the tenant experience and we now have segments for each stage of the journey. This week we have been working with Housing staff to validate what we think we know, iterating the journey segments as required.
Next steps
Next week we will start to stitch together the elements to create three distinct journeys that represent three common experiences as a housing tenant.
Housing: understanding how our customers want to share feedback
The UK government released a Housing White paper recently on how local authorities measure tenant satisfaction. There is lots of activity underway in Birmingham to get ready for this change. The programme was asked to work with four Masters' students that are on placement with the Housing service to understand what Housing customers need and want when sharing feedback with the council.
Our aim is to complement the work already happening in this space by bringing in some evidence through user research to support the approach the council takes on tenant satisfaction in 2023.
Over the last week we have been able to collect and analyse some of the existing data to better understand what we currently know about tenant satisfaction. Additionally, we interviewed some staff from the contact centre to understand the issues they hear about from tenants.
We are working to get an in-depth understanding of tenant's preferences when providing the service with feedback. By improving the approach, we hope to enable the service to react to what they are hearing, improving overall tenant satisfaction. So far, the team has worked on:
analysing the existing data
assisting in stakeholder mapping
reviewing other council's feedback strategies
understanding the requirements from the Social Housing White Paper
mapping out what we understand as the current feedback journey
drafting a research plan
creating a survey to understand tenant's needs and wants around feedback
Next steps
Next week we will be focusing on getting going on our user research, including conducting user research interviews with a handful of tenants to supplement what we already know from our research as part of the experience mapping. Launching our survey to hear from a wider range of people.
Waste Management: improving digital communication with residents after a bin has been missed
The team continues to work on the alpha delivery to see how we can help improve digital communications with residents on missed bins collections.
Over the last month the team have iterated and validated with our service leads the current as-is process for missed bin collections to better understand the journeys between the residents and the Waste Management Service. Aligned to the current process and journeys we have completed a technical overview of what current data applications and data integrations are in place to record information about the missed collections the service is aware of and manage cases reported by our residents. The as-is artefacts have helped us to identify potential opportunities and solutions that could be reviewed and implemented in the short to medium term and long term.
For the alpha phase, our focus will be to test the short to medium term opportunities and solutions identified. This phase will help to validate if the changes are feasible, but more importantly help with the transparent, empathetic, and proactive digital communications our residents told us they want to see more of in our discovery phase.
Next steps
The team will now be preparing mocks-up against the short- to medium-term opportunities and solutions identified to alpha test. In parallel we will plan and start preparing user research activities to recruit residents who would like to participate in alpha user testing. The team will also be undertaking a technical and business process assessment to confirm if the changes required to support delivery of improved missed collections communications to our residents are feasible, if we should proceed to the next phase, beta.
Contact Centre pilots: Home to School Transport and Bereavement Services
The transition of the services to the Contact Centre continues at pace led by Nick Smith and his team. Existing Home to School Transport colleagues are due to complete their training this week and the training plan for new starters and upskilling team management is in progress.
To date, working closely with the service, the team has:
identified, evaluated and agreed staffing resources
created service specific training modules
established regular service reviews
agreed a Disaster Recovery and resilience plan
In addition to the planned training, next steps include analysis of the GovMetrics data and planning the approach to communicate the change prior to go live.
For Bereavement Services, a timeline has been agreed with supplier Cirrus to implement the telephony solution which will inform our understanding of service demand. The software installation and build are currently underway. Next steps will include locating agents at key sites to stress test the infrastructure, followed by user acceptance testing and bandwidth tests at all 7 locations. This will ensure the solution is robust enough to meet service needs.
Culture Change: Customer standards workshops
The culture change workstream is aiming to 'fix the basics' by ensuring all BCC employees understand the impact of poor customer service and adopt the principles of Our Customer Charter by the end of December 2022.
A pilot of The Customer Standards Workshops was delivered the week of 11th July 2022, with 69 employees participating. Initial feedback was extremely positive and further sessions will now run during August delivered by the Organisational Effectiveness team. As planned, they will be directorate specific with data insights gained from the programme's earlier Discovery work to help bring the workshops to life.
During this period Sarah May, the programme's HR lead, will work with colleagues in People Services to monitor staff participation and engagement with the workshops. This will ensure the approach is right, feedback is analysed, and iterative improvements applied.
Organisational Effectiveness colleagues will start full delivery of sessions in September, delivering four workshops each week. They will also work with the Training and Learning team to deliver these sessions.

Sarah M will work with each People Services Partner to ensure staff that cannot attend via Teams will have alternative arrangements made so they can attend a Customer Standards Workshop. The workshop roll out is planned as follows:
Directorate senior leadership teams
Work to date has focussed on engaging Directorate senior leadership teams to obtain their commitment to support the workshops and encourage all staff to attend. Senior leadership teams have had previews of the Customer Standard workshops highlighting customer stories specific to their service, demonstrating the impact of both good and poor customer service.
Trade union engagement
Sarah M will be attending the Council's Trade Union meeting on 20th July to deliver a presentation on the Customer Standard Workshops. The aim is to ensure that engagement and support is obtained from all Trade Unions.
Thank you to the team who contributed to this weeknote: Pamela Kumari, Christina Webley, Sienna Bailey, Sarah Greenaway, Yu-ju Chiang, Nelanshi Jain, Suraj Unnikrishnan, Shiyao Wang, Hannah Pinnock, Nikki Spencer and Sarah May.
If you'd like to contact any of the team, please email via [email protected]