Cards on the table…this is nothing to do with actual tightrope walking. I did try slacklining once – it was a humbling experience I won't be rushing to repeat. This is more about the fine lines you have to tread and the balancing acts you need to perform in introducing digital practices into a tranditional organisation.

My last blog post focused on our success in winning Local Digital Funding to build a Field Worker platform for Birmingham that will also benefit the wider LG sector. I mentioned that we'd had some learning to share from the experience. This is the start of sharing some of that – hopefully helpful for others and if not then just cathartic for me.
For context before I dive in, Birmingham is a city of 1.2m people, making us Western Europe's largest unitary council. We have around 12,000 employees and over 100 elected members. Our IT services were outsourced to the private sector for 12 years, an arrangement which ended in 2019. At the point of transition, we had over 400 people working in IT and Digital. So, we have scale and an abundance of resources that many do not, and that is a huge privilege. Our size and history, though, bring with them some challenges we will need to overcome on our journey to achieving our ambition to be a leading digital authority.
Learning 1 – things will take longer in the early days
We started a discovery with field workers in March 2020. Alpha followed 6 months later, and went into Beta in October 2021 – 17 months in total before we could start building, which felt a really long time especially considering the initial platform build itself is 6 months. Ok, we had a pandemic to attend to in the meantime, but still the desire to press on with something we knew was the right thing to do led to some frustration along the way. Lots of things contributed to the length of the process – COVID; a lack of organisational understanding of agile delivery; the need to have all the answers in a solid business case; slow decision making processes; changes in leadership.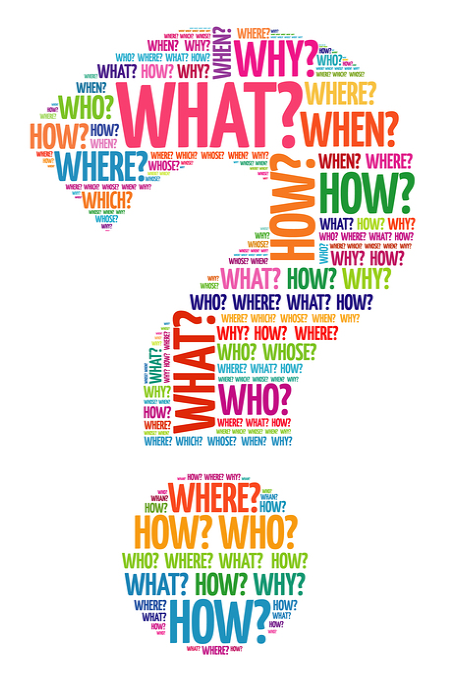 These are all really understandable challenges and the reality is that when you're walking a tightrope you need to take things steadily. Sometimes you need to pause, reset and then go again. Trying to press on when things get wobbly will not end well. We quickly realised that we would need to 'go slow to go fast' – in other words we would need to take the time to bring key decision makers on the journey, not expect them to immediately jump on the Agile bandwagon. We would need to provide more detail, more plans, more assurance in these early projects. And that was fine because we figured that once we have been through this a few times, we will earn people's trust and things will get easier.
This time delay could have stopped many a project in its tracks, but there are some really important things that we had on our side and that countered the time delays:
We committed to continuous discovery – so that when we started Alpha 6 months after Discovery, we re-engaged with users to continue to validate the need. So we were confident that when we got to the build stage we would still be building something that is relevant for users.
We engaged broadly and deeply – we attended leadership meetings across all service areas; we created a Product Owner group to drive the direction of the product and champion it in their services; we engaged unions early, and we secured the buy-in from influential senior officers. All of these things helped to maintain the momentum and buzz around what we were planning to do.
We engaged experts – there is no way we could have overcome some of the challenging discussions we had without having people who have done it all before – who were able to respond from experience and give confidence and assurance in the approach (as an important aside, they have also been brilliant in up-skilling the BCC team!)
We never lost the passion and belief. Ever since I first commissioned the discovery on this product, I have treated this project as one of my top 3 priorities. I did this because I believed so strongly in the potential to transform the working lives of field workers as well as their customers; and also because I saw it as a sure way to get people across the council to sit up and see the value in user centred design, delivered using Agile methods in multi-disciplinary teams – something the council has never done before but so important to our future. I have been really lucky to have some very talented people around me who have a shared passion and who know how to deliver when the chips are down.
Learning 2 – don't expect everyone to share your passion!
The second learning is a similar theme but more focused on the challenges of taking our own team on a journey. Having transitioned a very traditional IT service back in-house in August 2019, and reset our vision to include principles such as work at pace, iterate and experiment, work in the open and put users first, we on-boarded a new CIO in Jan 2020. She brought with her a wealth of experience and passion in digital service transformation and agile delivery. I was hooked! I got myself on some GDS courses and started to talk and work with my team to explore what agile delivery was and how we would start to adopt it. When COVID then struck, we were thrown into a world of having to meet new user demands in very novel ways – and by accident we found ourselves working in that agile way – writing user stories, creating backlogs, working collaboratively, shipping features.
Towards the back end of 2020, as the initial shock and effort of COVID was subsiding, we ran our Field Worker Alpha stage. It was at that point that it became clear that there were two camps in our service and that not everyone was as optimistic about our ability to deliver using an Agile approach. As we progressed through Alpha, we met a lot of resistance and a feeling that what we were trying to do was too difficult. To labour the analogy a little more, our friends were vigorously shaking the tightrope! Whilst this was distracting and time-consuming for the team, it was also a really necessary part of the process. It forced us to spend the time to bring people along the journey and to give confidence by demonstrating that we had robustly tested the riskiest assumptions for the build. It forced us into detailed conversations with people about their perception of the risks which allowed us to then directly address and allay the concerns. It forced us to be flexible with resourcing the delivery too because of the scepticism which led to many people wanting to be more closely involved than might typically be necessary. Again, an important concession by us that this was part of the process of moving from traditional to agile delivery and bringing people along the journey. We steadied the line and moved on!
Now that we are into Beta and starting to run show and tells of the thing we are building, we have a real momentum and it feels that we are turning a corner. Our new CIO, Cheryl Doran, has really exciting aspirations for our future service, and we will shortly also be publishing our new digital strategy – which firmly sets out our intentions around adopting a digital mindset and Agile delivery.
Overall learning
It seems to me that both these challenges are caused by the same thing – Birmingham is a very traditional organisation and we are implementing new ways of doing things. We still have a lot to learn and prove and it is natural that it will take time for people to accept that agile delivery is a good thing and that it can be flexible to adapt to the pace of the organisation. I truly believe that both of these challenges will reduce and even disappear over time as we deliver more value using Agile delivery with a human centred approach to design. So we are pushing on to deliver our customer programme in 2022 using Agile teams and will continue to spread the word and co-opt people into this great new way of doing things in Birmingham. Using partners to support that capability and capacity will continue to be important, but with each discovery and delivery we are gaining in confidence and doing more ourselves. Our teams are learning so much and at such a pace, you can start to feel the difference with every conversation. My next post will talk about what we have delivered of the platform so far and about some of the really positive things that have come from our early forays into Agile delivery. These are the things that motivate me to keep walking the tightrope, and the hope that one day it might even turn into a solid bridge.