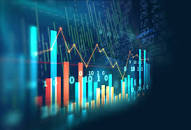 Over the last twelve months or so, a delivery team has been hard at work on the three workstreams of the council's Data Programme i.e. architecture, data as a service (DaaS) and Ethics, Governance & Stewardship (EGS). The team is a mix of people from the council, IT&D and other areas, and subject matter experts from Methods and has, in response to demands, varied between 12-24 in number. Using the three workstreams, a number of key outcomes have been targeted:
improved business outcomes through better insight
ability to design service improvements
improved compliance and security of data
better data quality and improved communication
reduction in cost and staff time
more timely and efficient access to key information
The delivery of these has been predicated on an underpinning architecture, technology that is cost effective, re-usable and scalable with predictable value for money. Wrapped around this is what has been described as "gubbins" (Mark Foden, 2013 https://www.youtube.com/watch?v=02__3UTqXmU ) These things are a little like the base of an iceberg. Hidden from view. Rightly so, these are of no great interest to the majority of those who want to access and use data. What they want is easily accessible, reliable data with consistency and quality and that is what Data as a Service provides.
Taking User Needs as the catalyst for designing solutions that provide the required data in straightforward and repeatable ways, we have introduced ways of working based around agile delivery and the multi-disciplinary team. This approach has been used with a number of Use Cases e.g. Homelessness, Single View of Debt, Joint Strategic Needs Assessment, organizational health and many others. The research has been used to inform test designs, a process known as wireframing, which are then shared and iterated with the service areas before the final product is built. The involvement of User Researchers, Service and Content Designers, amongst others, has provided opportunities to create multi-disciplinary teams that blend skills that are less prevalent within the council along with established roles such as Business Analysts and Data Engineers. The ways of working have been supported with the introduction of toolsets which are also not yet that widely deployed or used. These include Jira (https://www.atlassian.com/software/jira/features) which we use to track delivery, Figma (https://www.figma.com/) which we use for design and that wireframing work, and things like Miro (https://help.miro.com/hc/en-us/articles/360017730533-What-is-Miro-) which is an on-line whiteboard. Miro helps us facilitate many areas of work and helps manage the programme which involves disparately located individuals.
Weaved throughout the activity, consideration of how data is ethically and appropriately handled comes under the umbrella of the Ethics, Governance & Stewardship workstream. The need for, terms of reference and construct of an ethics board has been a major part of the effort alongside embedding basic principles into the delivery model for ongoing use.
Making data more widely available across the council e.g. by introducing some self service options, embedding new ways of working and helping show how transformation to a data-driven organisation can be achieved will be our next focus. By exemplifying how data can be used in novel ways to provide insight, and enable evidenced-based decisions the programme is demonstrating how a move from intervention to prevention is possible.
And we even have our own funky mission patch!